About Event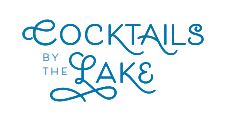 The Cave Hill Heritage Foundation cordially invites you to join us on a beautiful fall evening for a delightful culinary and fellowship opportunity as we celebrate the history of Cave Hill Cemetery. We will recognize the tremendous parternerships we share with The Filson Historical Society and World Monuments Fund with special co-emcees Richard H.C. "Dick" Clay, President & CEO, The Filson Historical Society, and Ann Cuss, Regional Director, North America, World Monuments Fund.
Menu designed by Louisville's Kathy Cary, of Lilly's Bistro and La Peche
Special Entertainment by Acoustic Ensemble, Electria.
Attendance is limited to 200 people
Photos from Cocktails on the Lawn.
Event Details

Donors: Tickets $80 through September 16, 2022 & General Public $100 through September 16, 2022. Ticket prices increase after September 16, 2022.